In today's golden era of online marketing, brick and mortar business owners need to take full advantage of what the internet has to offer. My suggestion to the reader would be if your local business or even established business that you see every day while you are on your way to work, walking your dog or enjoying an evening out with your friends, you will potentially not see those businesses in the next  10 to 15 years if they don't embrace the changing times, they will be replaced by business that encouraged and bought on change and used it to their advantage and as a consequence propelled their business to new heights.
So far the internet has had unstoppable growth, according to statista, in the United Kingdom, it is expected that the number of monthly users is going to rise to 56.7 million users by the year 2021, meaning an increase of an extra 2.5 million monthly users compared to 2016. Another promising statistic is that the average adult in the UK spends 21.6 hours a week on the internet according to statista.   (Source https://www.statista.com/topics/3246/internet-usage-in-the-uk/ )
1.) Social Media Marketing
Social media has become a major contributing factor for businesses due to the fact that it allows you to connect directly to your customers, allowing you to build up a rapport with the customer and leveraging that that over time to become an additional sales channel.
Tips:  If you sell a product, you might want to run a product give away, you can choose how to qualify for the contest, it might be it comment on a post, like our company page, etc. Then once a winner is chosen make sure to document it, therefore enforcing customer trust and raising your profile against your competitors
Another aspect of social media marketing that you should get to know really well is the advertising side of it. Getting to grips with ads might have a tedious learning curve ahead of it, but once you lock it down and understand the ins and outs of it, you will have released that the time was well spent.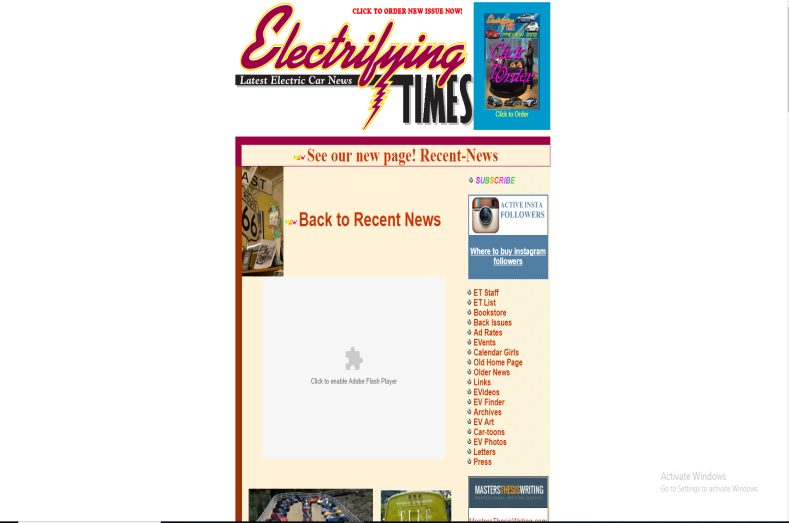 2.) Trendy looking website
As a human being behaves change over time, our views on website design and how a website makes us feel have also changed. Many years ago you have got away with a poorly design website, but now that is certainly not acceptable. Your website needs to be able to express your business according to your target audience, this is something that we have extensive knowledge on at Q-online and have been implementing it for over 15 years. We sincerely hope that your websites are not looking the like examples below. Yes, we do to enjoy electric cars (especially the model x) and horseback riding but having a poorly designed website like these should not be acceptable.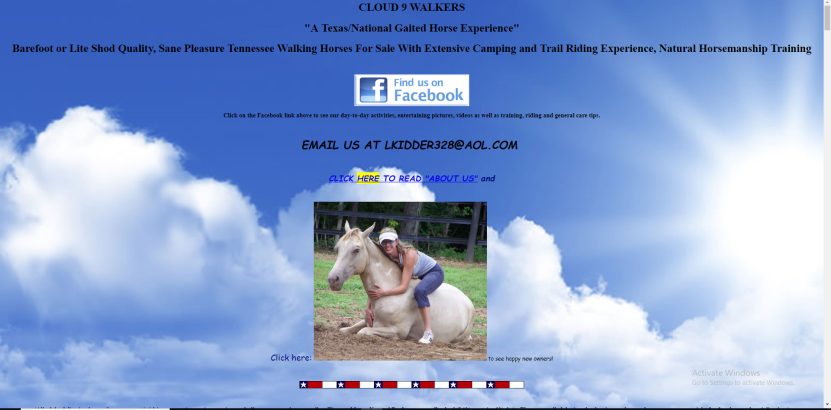 Your website should be at the top of your priority list, making sure that customers that visit your page are encouraged to look further into your website and leave a lasting impression causing them to come back to your website when they need your product or service.
Top Tip: Make sure that your website is also mobile friendly, here is a statistic that should have you engaged, "over 65% of web pages views in Asia were generated via mobile" (source: https://www.statista.com/statistics/306528/share-of-mobile-internet-traffic-in-global-regions/)
3.) Use SEO to leverage organic search Traffic
Google handles over 3.5 billion searches per day, that's 3,500,000,000 when broken down equals to over 40,000 queries every second of the day. These numbers alone should have you interested in investing in an SEO agency or hiring someone that understand SEO and can implement the strategies for you to help you move up in the rankings. Usually, higher rankings equate to the higher amount of visitors which should mean a higher amount of sales, leads, emails or whatever might be valuable to your businesses. Not only does higher rankings means more visitors but it also means that if a potential customer sees you ranking highly in the search results this gives off a perception that your brand is trusted by Google and therefore increase customer trust.
Top Tip: If you are going to learn SEO by yourself, start off with Moz, it is an incredible resource that you should take full advantage of.
If you want a Digital marketing agency with over 15 years' experience in exactly these services mentioned in this article, Give us a shout on 0208 684 2933, or contact us here https://www.q-online.co.uk/contact-us