Building and promoting your brand while attempting to manage other aspects of your business is a tough task. You can easily let opportunities pass you by if you aren't proactive about creating branded content which web users are able to engage with.
There are many extremely useful tools which you can use to create branded content – and a lot of the best ones are free. However, filtering through all of them would be a waste of them – so we have compiled a list of our top five for you to check out.
Canva
Canva is the design tool that is easy to use for both novices and experienced graphic designers alike. The tool allows you to create a wide variety of different publications: from invitations to business cards, infographics to Facebook Cover photos, posters to presentations.
Perhaps the best aspect of Canva is its sheer simplicity: everything works around basic mechanisms.. The main controls let you drag and drop, add, remove, and edit components with ease. Your starting point is one of the hundreds of attractive design templates, and from there you can use the Layout and Background functions to decide how your design will take shape. Unlike with other design tools such as InDesign and Quark Xpress, you do not have to take a crash training course to learn how to become a Canva expert.
Personalisation is also key to Canva – which means that you can create publications which really reflect your brand. Uploading your own graphics or photos is a breeze, and saves you having to pay for Premium images available in the Canva library.
Overall, Canva is exactly the kind of tool that comes in handy when you get a last-minute design request from a client. A professional-looking, sleek design can be created in no time. One of the company's mottos is "Yes, creativity can be learned!" – so it's no wonder that they have accrued over 10 million users since launching in late 2013.
Wideo
If you're not already making branded video content and don't know where to start, look no further than Wideo. The tool helps you to create high-quality animated videos that will wow your clients and audience, making them see your ideas in the same way that you do. Intuitive and uncomplicated, Wideo is set up for video-making novices to learn the tricks of the trade in no time.
The tool's varied and colourful design possibilities are such that no two Wideo creations are the same. The option to add in your image and audio uploads, which fit in seamlessly alongside the built-in animations, gives everything a very professional, personal feel. This is also key because it will allow your video content to be consistent with the rest of your branded content.
Want your videos to be interactive in order to engage potential clients even more? Wideo has that covered with the feature of built-in contact forms and clickable buttons. Other helpful features include unlimited HD downloads and YouTube uploads – which means you'll be able to build up an impressive portfolio and attract subscribers.
The only negative about Wideo is that you aren't able to upload personal video content to add to your video. As a whole, this is a simple, clean-cut tool, which can add another string to your marketing bow, impress online users and take your brand's storytelling to a whole new level.
Venngage
Let's start with a statistic: infographics are shared and liked three times more than any other type of visual content online. They've become a cornerstone of content marketing. So it goes without saying that they can help your brand to gain more exposure and thus become more recognisable. One of the best tools out there for creating infographics has to be the user-friendly, hassle-free Venngage.
Venngage's user interface is easy to learn: there are hundreds of templates to choose from, all with varying colour schemes and layouts which means you are spoilt for choice when it comes to how you want your information to be presented. A major plus about the templates is how in-depth they are: they give you an idea of how to present statistics or facts about your brand in a scannable, attractive manner.
You'd be forgiven for thinking that tampering with perfect infographic templates messes everything up. With Venngage, it's quite the contrary: you can move and edit objects, images, pie charts and graphs with relative ease. Once you've signed up for a free account, you can play around with the templates and it won't take you long to understand how the tool works.
The graphics which Venngage help you to create could become an important part of your social media strategy. If you save a JPEG of your infographic and share it on social media, people will start to become familiar with this type of branded content. So really, it's a no-brainer: there's nothing bad to say about Venngage – set up an account today and you'll be watching your website views soar within weeks.
ThingLink
The concept of ThingLink is a basic one: it allows you to annotate images and videos with rich media. It may sound like a straightforward and unspectacular tool, but this is far from the truth. The key word here is education. ThingLink lets a website viewer pick up titbits of information by simply hovering over an icon on a webpage. You can embed everything from YouTube videos to Amazon links to information from Wikipedia onto your webpage. It is a great, interactive way to tell your brand's story through different types of rich media.
The tool currently has over 2 million users, which will come as no surprise to those who are familiar with it and know how straightforward it is. You simply have to upload an image to your ThingLink account from your hard drive (or you can import one from a website), add a rich media link, and then you also have the option to share individual images via social media. A perfect example of how you could use this tool to create impressive branded content is creating a virtual store experience. Using the 360 feature, web users can take a look around your life-like store, stopping to hover over products that catch their eye to find out more. If they still like what they see after finding out the availability, price and more information, then a purchase is only a click away thanks to the option of embedding direct Amazon and eBay links.
What's more, ThinkLink is also very platform-friendly, with its app being available on both iOS and Android devices. This helps brand-building in terms of consistency – web users will be equally as impressed with the interactive features on your website whether they are viewing it on their mobile phone, iPad or on a desktop computer. To summarise, this is a tool which lets your potential customers engage with your brand in a unique way, as they can be told a story through different types of media without having to lift a finger.
Giphy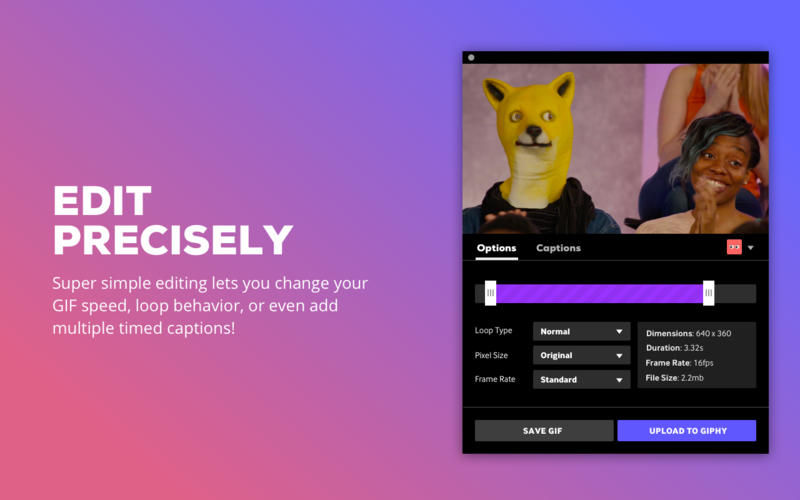 According to Michael Peggs, CEO of New York-based digital marketing agency Marccx Media, branded GIFs are "the perfect combination of content marketing and interactive communication." With both Facebook and Twitter having recently become GIF-friendly, it is no wonder big brands have started to use them more often. GIFS can be silly and funny while still being professional – they allow a brand to engage with their customers and show them that they have a good sense of humour. Giphy can help you to create GIFs that are perfect for your brand.
Giphy lets you search from the world's largest library of animated GIFs, making it easy to find and share them on the web. This integration will enable the /giphy slash command for your team. Example: typing "/giphy cats" will display a cat GIF in your channel. For those in a rush or who already have a GIF in mind they'd like to use, Giphy can be a great site for discovering animated GIFS. You can search by category, artist or keyword.
Uploading your own GIF via Giphy is fairly straightforward – you have to use a drag and drop function, similar to the one which is used for Canva. Use the images you want to create an engaging, attractive GIF which really gets your brand's message across. This tool will allow you to make some fun, shareable content.
Conclusion
So, as you can see, there are some brilliant tools available online which you can use to create engaging branded content. As well as being free of charge, these tools are also very easy to use, and as a result, can help you to create attractive content in a short space of time.
The straightforward nature of the tools means that once you have learnt to use one, it won't be difficult to understand how to use the others. You can impress your clients, boost your page views and gain invaluable exposure on social media. You really don't have anything to lose by trying out these tools.