Paid Search Services (PPC)
Increase sales with efficiency
How can
Paid Search Marketing
benefit your business?
This affordable and easily scalable digital marketing technique puts your website in front of those who require your services or products most.
Also known as pay-per-click (PPC), paid search marketing allows you to target potential customers according to specified Google keywords.
Your advertisement will show up at the top of Google search pages, giving people the opportunity to visit your website before your competitors'.
Get in touch with our team of experts to find out how we can take your strategic outreach one-step further.
WHAT ARE YOUR CHALLENGES?
Search
My ads won't show – Need help
My ad spending is too much – Need help
My ads are not delivering enough value or leads – Need help
My conversion rates are too low – Need help
FAQs
What are PPC management services?
How much should I pay for PPC management?
How do agencies increase conversion?
What are PPC management services?
A PPC advertising campaign is an effective way to promote your business or brand online, but it does take time and effort to research, craft, set up and monitor. A PPC advertising agency will be able to provide you with all the services and support you need to establish successful PPC advertising content in carefully targeted locations online.
How much should I pay for PPC management?
Each PPC advertising campaign is different, depending on complexity of messages, longevity of the campaign and the amount of different advert included in a single campaign. Speak to your PPC advertising provider for a better idea of the costs involved for your specific business.
How do agencies increase conversion?
Agencies like Q-Online convert website traffic into paying customers through a range of methods, including SEO, e-commerce SEO, compelling advertising campaigns, interacting on social media platforms and generating useful content such as blogs, reviews and listings information.
Get your PPC project

off the ground
today
Interested in discussing your social media marketing project with us? Please get in touch and we will be happy to share expert advice before agreeing on anything.
Call Us: +44 (0) 1664 464 142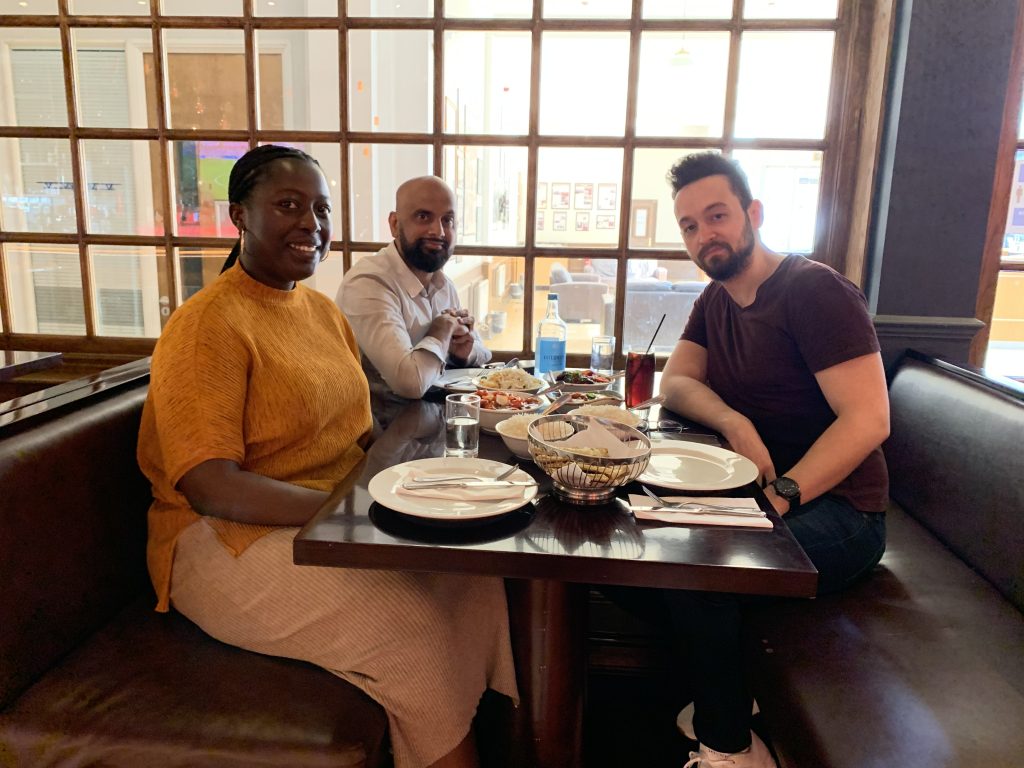 Each month, the Q-Online team takes time out from our busy schedule to visit a local restaurant.  During lockdown, we missed out on the chance to sample tasty local delicacies…
Read More