Digital Marketing For Startups
Starting up a brand-new company can be tough. Tough to find the capital you need to do all the things you want to and tough to secure those first few crucial customers that can help you get the ball rolling. Clearly, a top priority needs to be getting your name known so that people can start to take notice of you and think about doing business with you. This can be a costly affair unless you know how to make the most of the free and low-cost opportunities that digital marketing can provide.
Digital marketing offers a huge range of opportunities for spreading the word online about your start-up business, taking advantage of the enormous scope of the internet and the potentially massive audiences that online content can attract. We rely more and more on the internet for sorting out our personal and business lives and search engines have, as a result, become much more adept at returning highly tailored search results based on the words and phrases that we search for.
By following appropriate digital marketing techniques to maximise the impact that your new business' internet presence has, you should start to see a rise in attention and hopefully an increase in sales leads in a relatively short space of time. Here are some ideas to consider to get your start-up company's branding out there and working hard online on your behalf.
4 Ways to Implement Digital Marketing For Startups Branding
SEO
SEO, or search engine optimisation sits right at the core of digital marketing. Identifying and strategically placing the keywords and phrases most likely to be used by people searching for your business will enable search engines like Google to find and rank your website higher in their list of results. A set of SEO keywords can be devised through competitor analysis, following online search trends, and understanding what your business is offering, as well as the industry you are operating in and type of audiences you hope to attract.
SEO not only targets the main written content of a website; it can also be added to image tags and meta descriptions for even better results. SEO experts will track the efficacy of chosen keywords and adjust them as necessary to keep a website fully up-to-date and in alignment with search engine algorithms and priorities.
Content marketing
Content marketing is another area of digital marketing that is rising in popularity. Providing informative or entertaining content that adds value to potential customers will have them returning to your website time and time again to see if there are any updates. Similarly, search engine algorithms favour websites that refresh their content regularly, considering them a stronger authority than others that do not receive updated content very often.
Writing regular blogs is a great way to get started with content marketing, especially blogs offering advice, tips or special offers. As well as adding new content to your own site, providing guest blog posts to other, respected websites is a great way to boost an online reputation, especially if you can link back to your website from theirs,
or vice versa to increase your third-party endorsements. Don't forget to keep your content relevant, accurate and rich with SEO-friendly keywords.
PPC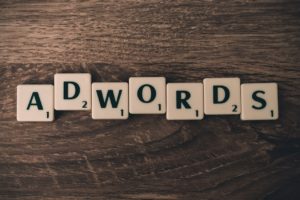 Pay-Per Click (PPC) is a cost-effective way to dip a toe into the waters of paid-for online advertising. This digital marketing technique involves the placement of short, carefully worded advertisements onto websites, online directories, and social media resources where potential clients will see them and click to visit your site. You only pay when someone actually clicks on your advert, so the costs can be kept low and the conversion rate to viable sales leads will often be higher than via more traditional advertising routes.
You can develop an entire PPC campaign that runs a range of advertisements simultaneously across different types of sites, using differentiated keywords more likely to appeal to various sectors of your target audience. You can make adjustments very easily, based on your keyword research, and track your success over the length of the PPC campaign.
Social media
Finally, there can't be too many people out there who don't at least occasionally glance at social media. Businesses are increasingly using various social media platforms to speak directly to their customers and encourage interaction through reviews, forum discussions, and e-commerce capabilities. Social media is now an indispensable part of any digital marketing campaign and a great way to spread brand awareness for little to no financial outlay.
From Facebook to Pinterest, LinkedIn to Instagram, there are all kinds of social media websites that you can target. Don't forget to create visually appealing content that will grab people's attention. Video posts are popular at the moment too as they generate added impact and engagement. You can link to articles, blogs, and special offers via social media too, offering you a free avenue for further advertising for your own website and the products and services you are promoting.