Croydon-based digital marketing agency, Q-Online has appointed Jack Osmond as a full-time social media apprentice. Jack, who joined the agency at the start of February, will work on a range of social media campaigns for clients, helping them develop their brands using various social marketing platforms and tools. He will also work with bloggers and other websites to help raise clients' online profiles via social media.
Jack is 23 years old and studied interactive media at Bromley College. During his studies, he worked on a number of prestigious brands and marketing projects, including the creation of the 15-year anniversary logo for Sony's Playstation. Prior to commencing his apprenticeship with Q-Online, Jack worked as Supervisor of Operations and Task Manager at Wilkinson's in Bromley.
Jack said: "My apprenticeship with Q-Online is giving me a valuable opportunity to learn how social media management works in a real-life setting. I am extending my own knowledge while contributing to the work of a thriving digital marketing agency. I am looking forward very much to working with Q-Online for the next eighteen months, and hopefully beyond."
Kemal Deoss, Social Media Manager at Q-Online added: "We are delighted to welcome Jack to the Q-Online family. He has already added a great deal of value to our social media team, providing us with solid support, excellent creative input and impressive professionalism."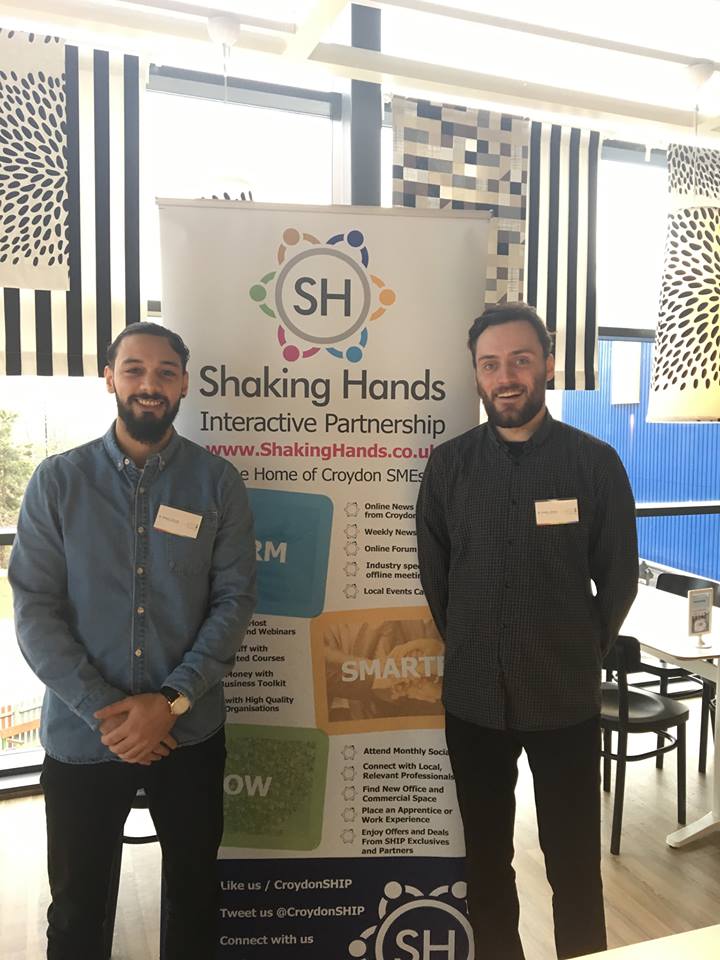 Photo: Kemal Deoss & Jack Osmond attending the Shaking Hands Interactive Partnership February Event
Q-Online is a digital marketing agency based in Croydon, South London, and specialising in lead generation, website development and design, social media and content marketing, PPC advertising, SEO optimisation, e-commerce and much more.